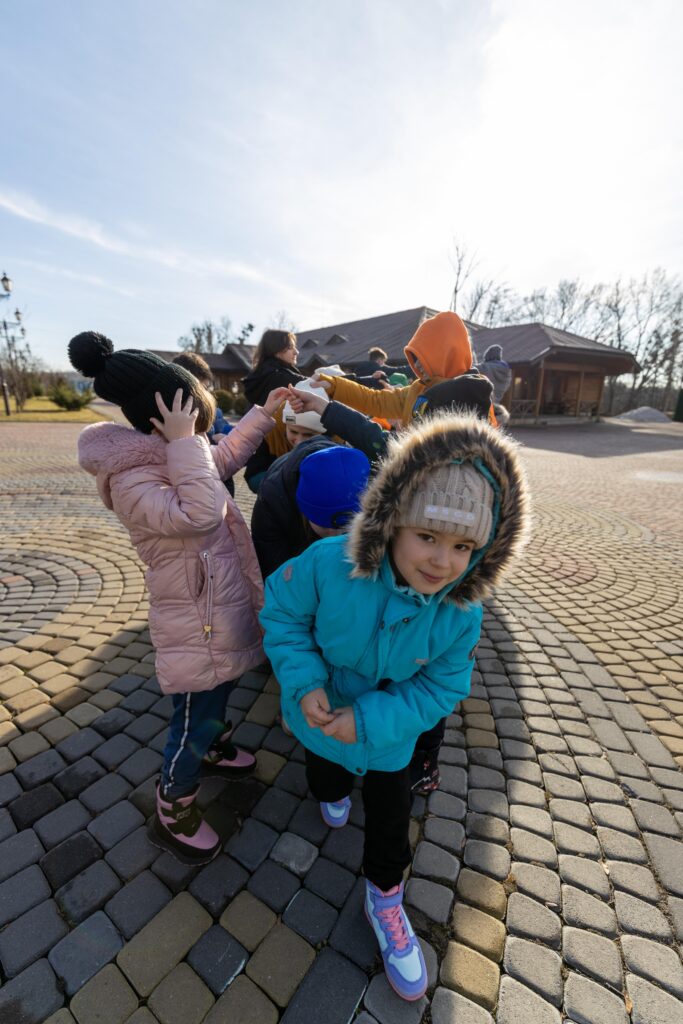 A highly successful, professionally and humanely run Ukrainian charity, Sincere Heart has been organizing special one-day and five-day programs for traumatized children who have been displaced from eastern and southern parts of Ukraine under siege to Lviv. Their success rates are excellent and all programs are supervised by trauma-focused psychologists and staffed by trained specialists and volunteers.
The main goal of Recovery Camps is the psycho-emotional rehabilitation of children and mothers of Ukraine who suffered from the war. The program is formed and conducted by psychologists, animators, coaches, artists, trainers of sports schools, specialists in art therapy, artists and other interesting personalities. This approach is almost the only one that allows not only to provide psychological first aid in an unobtrusive way, but also to carry out systematic work with mothers and children on psychological support. Thanks to your continued support, UCAP has funded dozens of Recovery Camps over the past six months, improving the emotional status and social connections of thousands of traumatized and displaced children and moms.
As the circumstances in Ukraine worsen, UCAP-funded Recovery Camps will host expanded summer programs for kids & moms impacted by flooding in the Kherson region, providing vital social and mental health support to those displaced.